Please join your fellow business & community leaders for this powerful and motivational event

!
Thursday – April 6, 2023
Doors Open 6:15am •  Program – 6:45am
The Monument – Rushmore Hall • 444 N. Mt. Rushmore Road, Rapid City
Tickets On Sale for $25.00 at
Alternative Fuel Coffee House • 512 Main St., Suite 110, Rapid City,
or Fischer Furniture • 1830 W. Main, Rapid City
A Great
Time of
Encouragement!
Fellowship with
other Leaders
in the
Community!
About our Speaker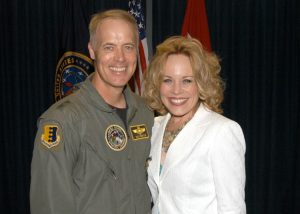 Dick Newton has successfully led thousands of men and women during peacetime and times of crisis. His 34 years in the U.S. Military culminated as the United States Air Force Assistant Vice Chief of Staff. He has significant corporate board experience including Director, Terran Orbital Corp, the leader of small satellite solutions, (NYSE: LLAP), Director, Victory Capital Management, Inc.(NASDQ: VCTR), United Services Automobile Association Mutual Fund Board of Trustees, Director, New World Developments creating luxury destination hotel/residence properties in the Bahamas, previously Director, ELTA North America, the U.S. subsidiary of Israel Aerospace Industries, North America, and previous Chairman of the Board of the $10B for profit Army and Air Force Exchange Service retail global store chain. He is also a founding partner of Legends Sports Advocates Group, a consortium that purposely develops pro athletes to take control of their personal and financial well-being over a lifetime in order to flourish beyond sports and influence the people and communities around them.
Dick is presently Managing Partner, Pioneer Partnership Development Group, a consulting firm in retail and defense industry sectors and Chief Operating Officer of BenchMark5 Management Consulting firm in south Florida.
With over twenty-five years of successful senior executive leadership positions, he has served as EVP of a 100K member non-profit national association, Executive Director of the prestigious Union League Club, New York City, commander of the nation's first B-2 Stealth Bomber squadron, in addition to leading the US Air Force human resources enterprise. He oversaw the Global Operations directorate for the Joint Chiefs of Staff, responsible for overseeing worldwide cyber security, reconnaissance, space and missile defense, the National Military Command Center and U.S. Military special technical operations.
With a focus on Strategic Planning and National Security Strategy and Senior Executive Leadership Development, General Newton participates in numerous speaking engagements throughout the year. He also is a frequent national security guest contributor on Fox News and NewsNation and a faculty member with the Thayer Leader Development Group located at West Point, New York, home of the United States Military Academy.
He is a command pilot with nearly 3000 flying hours, and commanded Minot Air Force Base and the 5th Bomb Wing, ND, the B-1B Operations Group at Ellsworth AFB, SD and the first B-2 Stealth Bomber squadron at Whiteman AFB, MO. He has operational experience in several aircraft including the B-2, B-1B, B-52 and the T-38. Dick graduated from the United States Air Force Academy in 1978 (B.S. History), Webster University (M.A. Industrial Psychology and Human Relations) and the National War College, (M.S. National Security Strategy) in Washington D.C.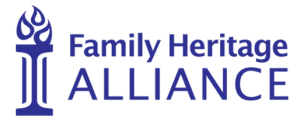 For questions, please call KSLT at 605-342-6822.