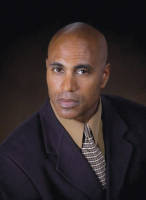 Assistant Coach Ron Brown
Nebraska Cornhuskers
Veteran college Assistant Coach Ron Brown rejoined the Nebraska coaching staff in 2008. Overall, the 2014 season will be Brown's 24th year as a Husker assistant coach. Under Brown's direction, many young men have gone on to have highly successful seasons and twenty- seven of Brown's former pupils have gone on to professional careers. Brown was a two-time first-team All-Ivy League performer as a defensive back. He was selected to Brown's All-Century team and the school's Sports Hall of Fame. Brown signed with three NFL teams as a free agent from 1979 to 1981. Ron Brown and former Husker Stan Parker are co-founders and co-directors of a statewide Christian ministry called Mission Nebraska. This ministry stewards MY BRIDGE RADIO and facilitates a statewide Christian ministry called FreedMen Nebraska, which challenges and inspires men and boys to take a strong courageous Christian stand in the public square. Brown also hosts a weekly statewide cable TV show called "Truth Vision", along with daily radio spots. He has authored several books on Christian character and growth. He is an outspoken advocate on many issues, including adoption, abstinence and drug and alcohol education, race relations and anti-pornography, to name a few.